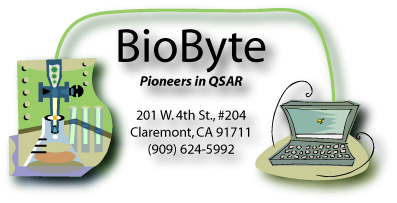 About BioByte
This document explains how BioByte came to be, and the relationship between Pomona College, Medicinal Chemistry Project, and BioByte.

This page contains the text of press releases and newsletters.

How to contact us.

Tell us how we may contact you. Also, this form lets you request specific information about our products.

home
|
bioloom
|
cqsar
|
cqsar packages
| about |
price list
|
contact us